Awesome trekking company with fantastic guides! [Nava]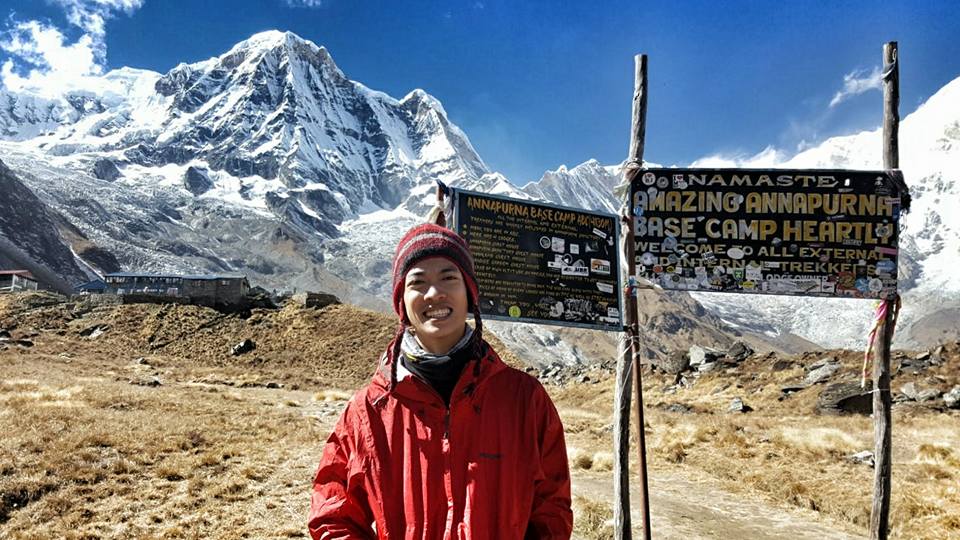 We just completed our 8 day trek to Annapurna Base Camp with Amigo Treks and we counted ourselves extremely lucky to have Nava as our guide!
Booking with the company was smooth from the very start. Tika was very helpful with our enquires and he responded very promptly. Even thought I asked a lot of questions before I finally made my booking, he was always patient and answered all my questions clearly. It was this kind of customer service and attention to detail that made me decide to book with Amigo Treks eventually...and after meeting & chatting with many other trekkers who booked with other companies during the trek, I was even more happy that I decided to go with Amigo!
Highlights:
- We often get to stay at one of the top teahouses among the selection at our stop. Given that the nature of the teahouses were rather basic during the entire ABC trek, I appreciated the fact my guide Nava took the effort to select the few hotels/teahouses with hot water for the first few days
- While many other trekking companies also include meals in their trekking package, we were the only trekking group that had meals provided WITH A PLATE OF FRUITS EVERYDAY! I know these things seems simple but during the trek, it was such a luxury! You could literally see other people's heads turning when our guide serve us our plate of fruits. I witness this twice personally and we even had 2 people who came up to ask which company we've booked with and why we always have pomegranates, bananas and apples after our meals!
On a personal note, the plate of fruits were very helpful and I appreciated it even more so as we got nearer to base camp as I was losing my appetite due to the high altitudes and the sweet fruits were the only thing I find myself having the appetite to swallow.
Special mention to our amazing guide Nava:
(Request for him if you get the opportunity to, because it would be the best thing that can happen to you during your trek!)
He took very good care of us throughout the entire treks through the small little things he did...
- He will always walk behind the slowest member of our group and pay extra attention to them. As I was trekking with my wife who walks at a slower pace, this is a fact that I appreciate very much.
- At the base camp, he kept making it a point to let us know where we can find him during the night. This was particularly important when one of my team members had a splitting headache at 4am. We were super thankful for his help and his medication.
- When we have Nava as our guide, he always bring us to all the special "attractions" about each place. For example, when we were at the base camp, he brought us out to witness the beautiful sunset on Machhapuchhre (Fishtail) mountain while other guides and guests were huddling in the teahouse. The next morning, he brought us out to see the spectacular sunrise on Annapurna 1 even before the rest of the other people arrived. Even though other people were on the same trek and same route as us, it felt like we had a more comprehensive version of the Annapurna Base Camp trek because of our guide!
- He also gave us inside tips on each teahouse along the way such as, which teahouse had great hot showers, which teahouse had slow wifi so that we won't spend our money unwisely.
- After the entire trip has ended, he even brought me to a trekking shop during one of his free days as I mentioned to him that I want to buy a down jacket to bring back home! That's great service that I completely didn't expect!
Also, the team of porters that trekked with us were wonderful as well. Nabajar (our assistant guide), Deepak and Sudip. These guys made sure that our bags always arrived at the teahouse on time. We are extremely appreciative of them for that.
All in all, if I'm going to do another trekking trip in Nepal, I'm definitely going to go with Amigo.
They truly give you a first class trekking experience!
Zachary Young
SINGAPORE
Short Annapurna Base Camp Trek