10 out of 10, 5 stars!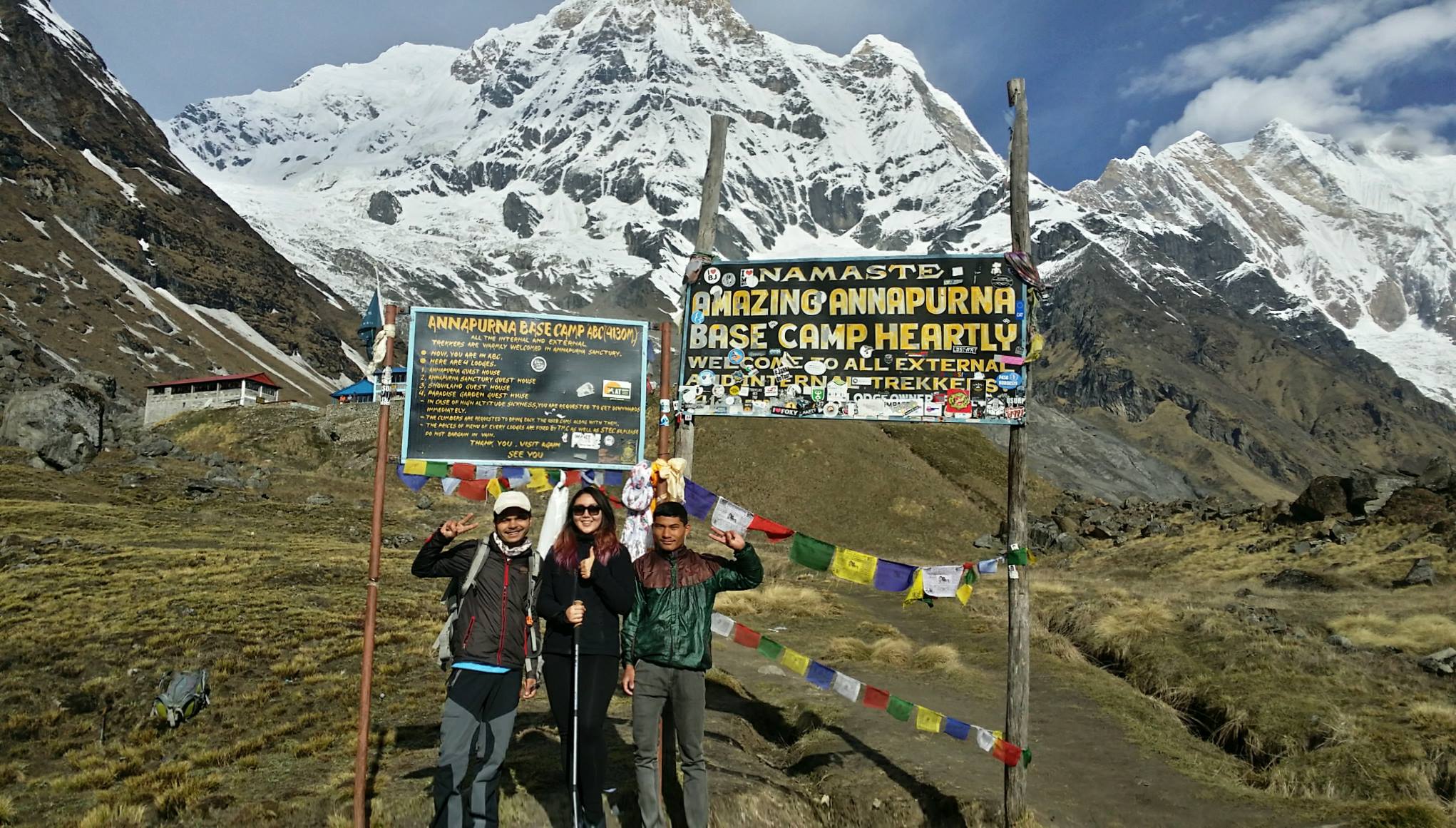 The ABC with amigo trek was truly amazing experience. Fantastic travel agency that exceeded all my expectations. I can't think of other companies better to do it! Everything from the pre trek planning to my post trek back to kathmandu was handled professionally and flawlessly. Months before getting to Nepal, I've asked tons of questions and bothered Tika a lot, but I've always got nice, quick response from him:)
I was picked up at the airport and then they took me to the quality accomodation. I could take a rest fully and be ready for city tour the following day. We took around all historical places with well trained guide, Sushma. She was amazing person to tell evey single detail of places, history and some of hidden stories as well.
My guide, Rajan and porter, Sudarsan always took care of me during the whole trek. I stopped a lot on the way up, and I was able to walk at my own pace. No rush No hassle! All the lodges and tea houses along the trek were perfectly arranged and they are comfortable and clean. Even I was served fresh fruit up in the mountain with ever meal.
As I was so sick from the middle of the trek, I barely talked and even I couldn't walk properly. Raj always asked me how I feel, and checked out my condition. He is genuinely caring. It has been a big comfort and support to make me go up to the Base camp finally. I'm pretty sure that I couldn't make it without him.
And as a solo female, I highly recommend my guide and porter. They were very cautious and gentle, especially Raj always knock on my door to call me out and make me feel very comfortable. I felt totally safe with that issue.:)
I plan to reteurn to do some of the other treks Amigo trek offeres. I will have no hesitation in recommending this company to my family, friends or anyone planning to visit Nepal. Thank you so much for everything.
EJIN KAYLEE KIM
KOREA, REPUBLIC OF
Annapurna Base Camp Trek