The ultimate Nepal Travel Guide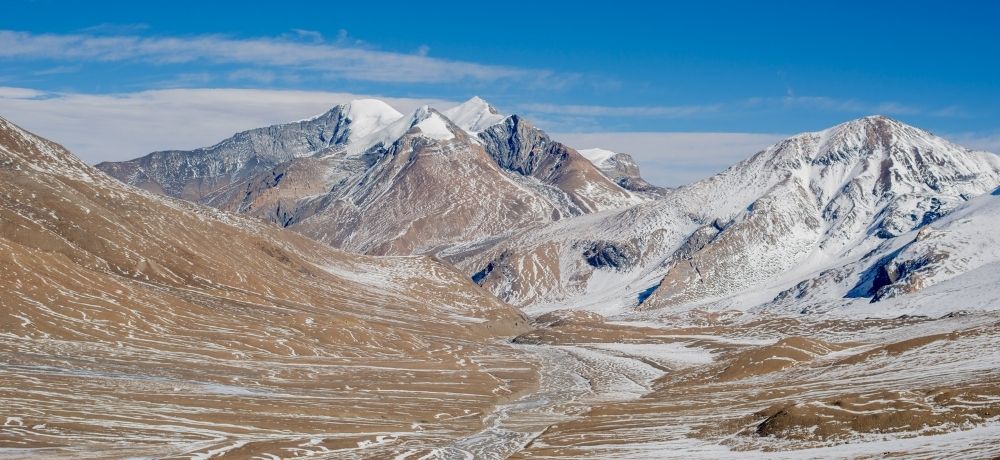 Nepal is a stunningly diverse multicultural country in Southeast Asia with a wide range of natural and cultural attractions. Nepal is a cornucopia of biodiversity and wildlife flourishing side-by-side with unique ethnic pockets of distinct traditions and art forms manifesting in architecture, music, costumes, festivals, and a variety of other components. It is home to many of the world's tallest Himalayan peaks, including Mount Everest.
Nepal has a diverse landscape that, as a result, has idiosyncratic sui generis floral and faunal biospheres in a space of fewer than 200 kilometers from north to south. Nepal is also a cultural melting pot with remarkable dexterity where different traditional hallmarks collide to form a remarkable dexterity.
In terms of cultural sites, heritages, natural splendor, and Himalayan ambiance, it has a lot to offer its visitors. Lord Buddha, the founder of Buddhism, was also born in Nepal.
Visas and Procedures for Entering the Country
The quickest way to obtain a Nepal visa is to arrive at Tribhuvan International Airport and Gautam Buddha International Airport Visas are also available at various entry and exit points along the country's border regions. The application process for an 'On Arrival' Visa is fairly straightforward. During peak trekking season, expect some lines, but other than that, there are no issues.
If you want to avoid standing in line, you can obtain your visa from a Nepalese diplomatic mission stationed abroad before traveling to Nepal. This procedure requires you to enter Nepal within six months of receiving your visa; your total stay is calculated from the day you arrive in Nepal.
The 'On Arrival' Visa is also known as a 'Tourist Visa,' and it allows for re-entry. The only way to enter Nepal is with a tourist visa or an on-arrival visa. As a result, if you are visiting Nepal for reasons other than tourism (for example, to see friends and family), you should still apply for a 'Tourist Visa'. However, the Department of Immigration must change your visa category based on your purpose and length of stay in Nepal; this necessitated the production of the required documents.
Popular Tourist Destinations
There are numerous historical and cultural sites in Nepal, many of which are also UNESCO World Heritage Sites. Many locations throughout the country are ideal for treks, hikes, and other adventure activities. People can go on sightseeing tours in big cities like Pokhara and Kathmandu, or go on short hikes in the countryside. Nepal also has a plethora of trekking destinations with breathtaking mountain views. Here are some of Nepal's most popular tourist destinations:
Bhaktapur Durbar Square
The Bhaktapur Durbar Square is a sprawling meshwork of temples, statues, and monuments built in the ancient Newari style of architecture. It was the royal palace complex of the old Bhaktapur Kingdom. On the beautiful pillars, doors, and windows of the old temple monuments, it displays a beautiful array of woodcrafts, metalwork, and stone carvings. Bhaktapur Durbar Square, a UNESCO World Heritage Site, is located 13 kilometers east of Kathmandu.
Patan Durbar Square
Patan Durbar Square, located in the heart of Lalitpur city, is a UNESCO World Heritage Site that houses the old palace complex and temples built by the city's medieval Malla kings. It is one of the country's most beautiful architectural wonders, with red-tiled brick streets and idols and statues of ancient gods adorning the complex's grounds.
Lumbini
Lumbini, the birthplace of Lord Gautama Buddha, is a sacred pilgrimage site where archeological remains of the old palace where The Light of Asia was born can be found. Lumbini is also home to the Asoka Pillar and the sacred Mayadevi Temple. It has a large section dedicated to various monasteries, each with its own architectural style reflecting the country in which it was built.
Pokhara
Pokhara, Nepal's second-largest metropolis, is the country's tourist hub. Pokhara is a lovely city nestled beside the beautiful Lake Phewa, which is home to the Annapurna Mountain Range. The city is one of the best places to visit in Nepal, and it provides visitors with a diverse range of cultural and natural sights and locations to enjoy. It is a must-see attraction for anyone visiting Nepal.
Things to do in Nepal
Nepal is one of the best places for treks, hikes, cultural tours, and many adventure activities. The landscape and natural treasures of the country make it one of the best places to visit in the book of any enthusiastic trekker. Every year, thousands of trekkers visit the country to undergo various treks all over the nation. Here are some popular things to do in Nepal-
Nepal is, without a doubt, one of the best places to go on a wonderful trek. The majestic Himalayan ranges that run through the country provide the ultimate tapestry to weave through. Everest Base Camp Trek, Annapurna Base Camp Trek, Manaslu Circuit Trek, Langtang Valley Trekking, and many other treks are popular in Nepal. There are numerous options available, and the treks vary in length, duration, and difficulty. Trekking in Nepal is suitable for people of all ages and interests.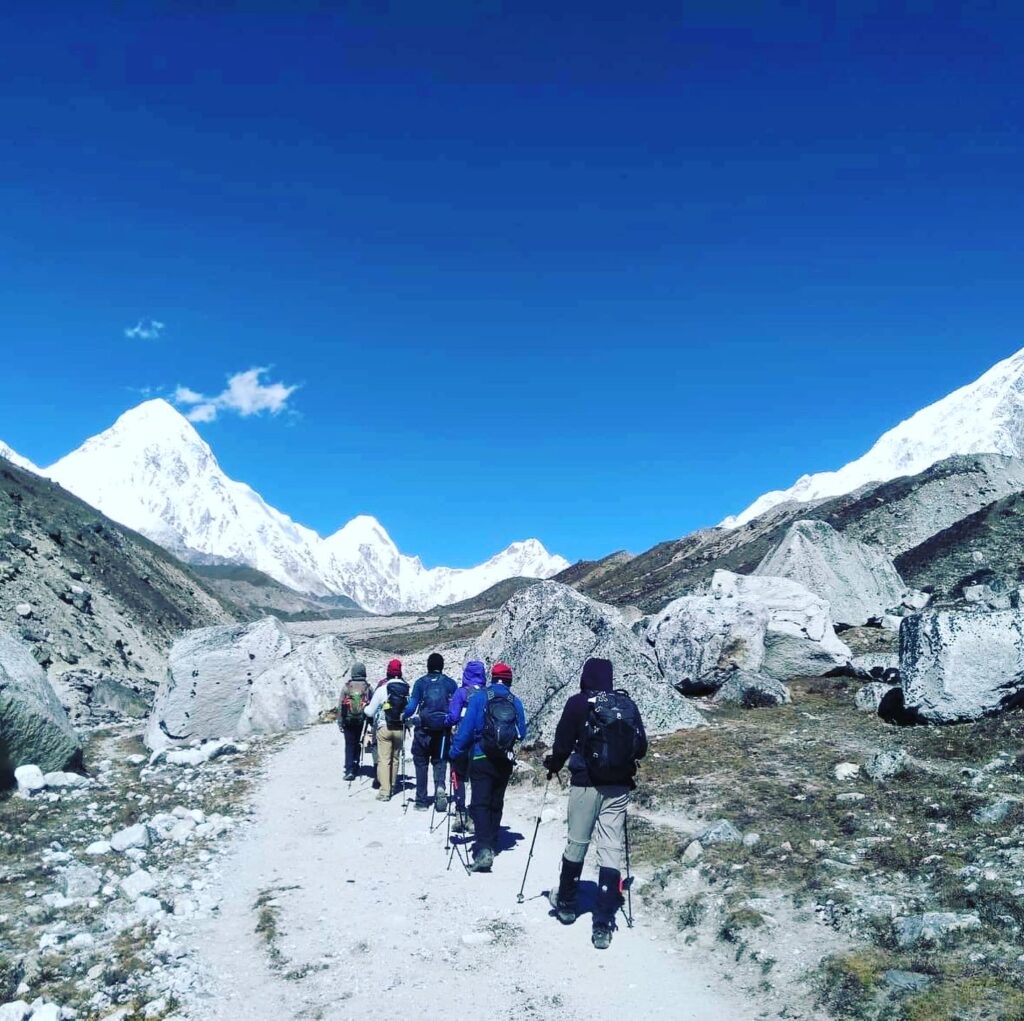 Hiking
Nepal is well-known for its short hikes. Hiking is a relaxing alternative to strenuous trekking because it allows you to enjoy the mountain peaks without having to endure long treks. Natural beauty, peace, and Himalayan backdrops abound in Nepal's countryside, making it ideal for rejuvenating hikes. Nagarkot, Chisapani, Balthali, and many other popular hiking destinations near Kathmandu.
Cultural Tours
Nepal is rich in cultural heritage. Many ethnic communities exist in the country, each with their own cultural identity. Cultural tours in Nepal are a kaleidoscope of vibrant art forms in a variety of styles. The holy Pashupatinath Temple, the Swayambhunath Stupa, the Boudhanath Stupa, and the Changunarayan Temple, among others, are all UNESCO World Heritage Sites and are popular cultural tour destinations in Nepal.
Nature Tours
The natural beauty of Nepal is unrivaled. The country's landscape varies from one location to the next, depending on altitude, elevation, and climatic conditions. To protect its natural resources and wildlife, the country has established numerous national parks and nature conservation areas. The Sagarmatha National Park and the Chitwan National Park are two of Nepal's ten national parks that are also UNESCO Natural World Heritage Sites. Natural Tours and Jungle Safaris in the Chitwan National Park are well-known, with Elephants exploring the jungles and wetlands of the Chitwan plains.
Mountaineering and Peak Climbing
There are many climbable peaks in Nepal. Nepal caters to novice climbers as well as experienced mountaineers, with options for both. The Kya Jo Ri, Mera Peak climbing, Island Peak, and many other famous peak climbing destinations in the country. It's an exhilarating journey to the top of the massive Himalayan range.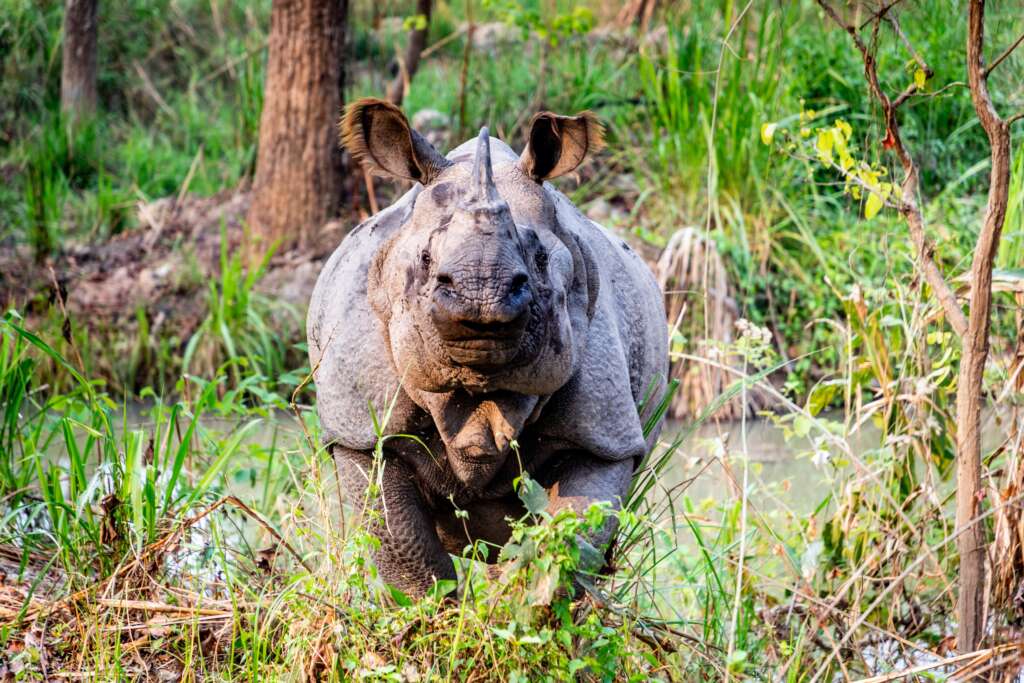 White Water Rafting
In recent years, white water rafting has become increasingly popular. Many Himalayan Rivers and tributaries beautifully drain Nepal's terrain. The Sun Koshi River, the Bhote Koshi River, and the Karnali River are just a few of the rafting rivers in Nepal. Rafting is quite adrenaline-inducing, thanks to the fast-paced rapids and turns-and-swirls of the swiftly flowing white waters.
Various Adventure Sports
Nepal is also known for adventure sports such as paragliding, rock climbing, and zip-lining, in addition to trekking. Pokhara is one of the best paragliding destinations in the world, with views of the Phewa Lake and the Annapurna Mountain Range.
Trekking Season in Nepal
The spring and autumn seasons are the best for trekking in Nepal. The spring season lasts from March to May, and the autumn season lasts from September to mid-December. The best months to trek in Nepal are the spring and autumn, when the weather is clear, the temperatures are comfortable, and there are fewer chances of precipitation and flight cancellations.
Although treks in Nepal can be done at any time of year, high-altitude treks are best done in the spring and autumn. Summer and winter treks, such as the Upper Mustang Trek and low-altitude treks like the Ghorepani Poon Hill Trek, are available in Nepal.
Altitude Sickness
Altitude sickness is more likely to occur once the elevation reaches 3,000 meters or higher. The occurrence of Altitude Sickness, on the other hand, varies from person to person. Altitude sickness symptoms, such as headaches and dizziness, can appear on high-altitude treks like the EBC Trek. It's critical to address symptoms as soon as they appear, as failing to do so could result in the illness becoming fatal. As a result, proper acclimatization is critical to avoid altitude sickness.
Travel Insurance
While visiting Nepal, you must have travel insurance. Emergency evacuation and helicopter rescue services in the mountains must be included in the travel insurance policy. While trekking in Nepal, having travel insurance is like having peace of mind, as the unpredictability of accidents or other illnesses/injuries is always a looming presence.
Meals and Accommodations
Hotels ranging from 3 to 5 stars are available in cities such as Kathmandu and Pokhara. Accommodations in mountain villages, on the other hand, can be quite basic, with limited services. As the altitude rises, the accommodations become more basic, with lodges and teahouses frequently offering lodge-to-lodge twin sharing beds.
Meals are available in both vegetarian and non-vegetarian varieties. Rice and lentils are the country's staple foods, which are widely available throughout Nepal. It's also one of the best meals for hikers because it's high in energy and contains all of the necessary nutrients to keep the body fit and satiated. Momo (dumplings), potato curries, and various green vegetable varieties are also popular Nepalese dishes.
Banking, ATM, and Money
It is best to exchange currencies in cities before embarking on a trip to remote mountain locations while trekking. In Nepal's cities, there are numerous ATMs and banks where foreign currencies can be easily exchanged for Nepali Rupees. Because there are no currency exchange centers in Nepal's remote trekking areas, it can be difficult to buy or pay for things without first exchanging the currency for local rupees.
Communication and Internet
The telephone is available in all hotels and guesthouses in Nepal. Free Wi-Fi is also available in many hotels in the cities. In mountain guesthouses, Wi-Fi may be an extra charge, but it is available as a service option. For internet use, you can also purchase local Sim cards.
Internal Flight Delays
Flight delays are common during the summer and winter months due to inclement weather. Rainfall occurs in the summer, and snowfall occurs in the winter, both of which cause poor visibility and thus a high risk of flight cancellation. That is why, even during the spring and autumn trekking seasons, it is a good idea to have an extra contingency day in case of flight cancellations or delays.
Traveling Alone in Nepal
Nepal is a safe country that hasn't seen any political unrest or instability in recent years. For solo travelers, it is thought to be a safe place to visit. Many independent backpackers have also traveled to Nepal and had a wonderful time. When visiting Nepal for the first time, however, it is recommended that you travel with a reputable travel agency. It can be intimidating to travel to Nepal for the first time; various documents and permits are required, and you must be accompanied by a guide. The travel agent can take care of everything for you, leaving you free to enjoy your trip without worrying about anything else.