Nepal in the list of national geography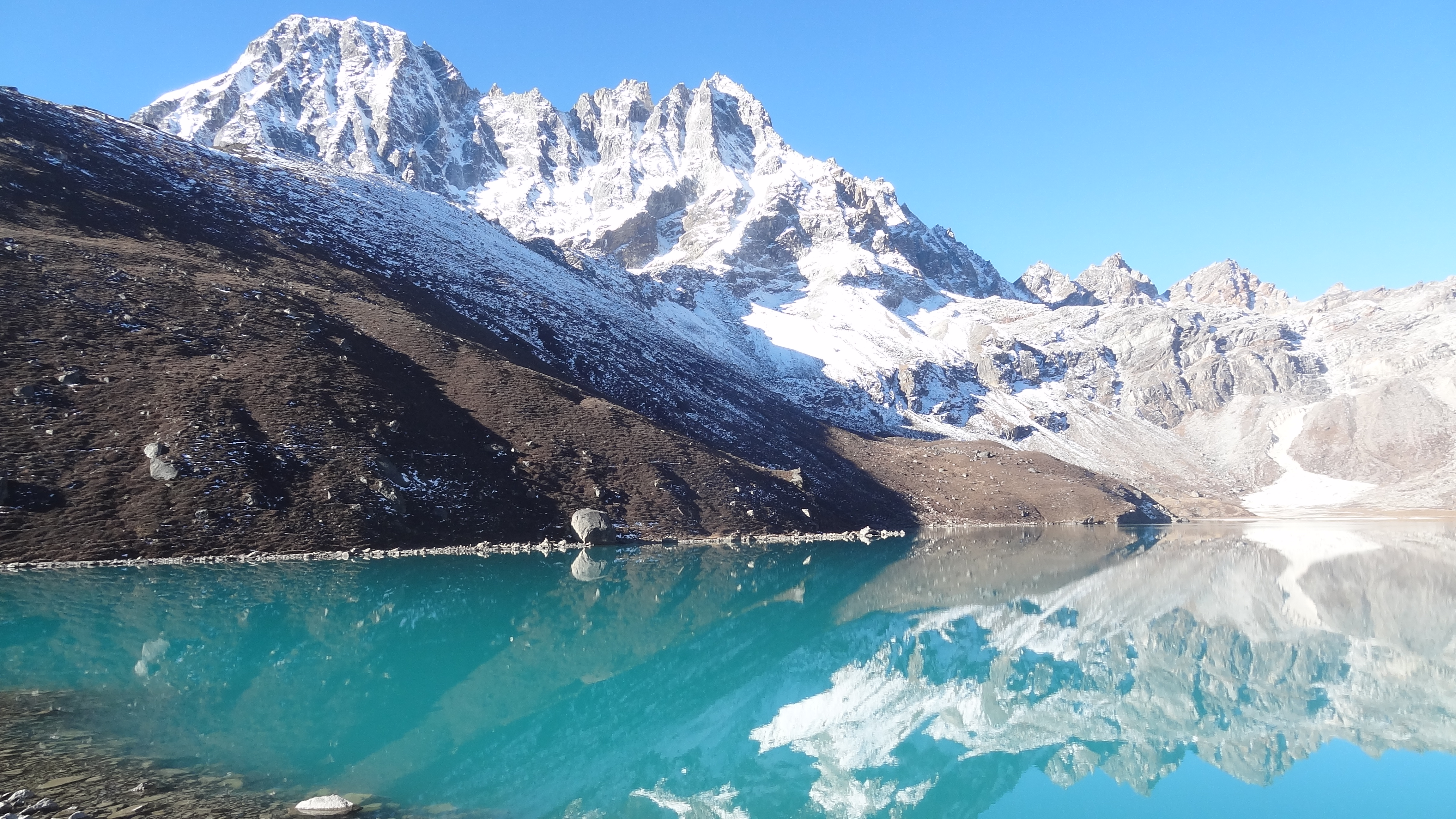 "Tourist numbers to Nepal plummeted by 85% after the devastating earthquake, but the country is once more open for business and safe to visit, with a new government-backed website providing official updates on affected areas."- National Geographic Traveller.
National Geographic Traveller has released its 'Cool List', that is, the list of 16 must-see destinations for the year 2016.  These are the list of top spots for culture, cuisine, festive celebration, pristine coastline….and places to go. Nepal ranks 6th on the list.
Despite the devastating earthquake, the eternally beautiful landscape of Nepal still remains intact to tell the world the tale of the destruction-defying beauty. Neither the rock-solid mountains, hills, water bodies (lakes, rivers, streams, and waterfalls), forests (with indigenous vegetation); nor the people with vibrant culture, language, tradition, festivals and cuisines, have surrendered to the extremities of the disaster. In fact, they stand side-by-side boosting each other's strengths; overshadowing weaknesses and making Nepal a must-visit destination not just for the year 2016, but for many years to come.
Why should Nepal be on your 2016's travel list?
Since the economy of Nepal heavily relies on tourists, this year (2015) the economy (of the country as well as the people) has suffered a dramatic turn-down, after the earthquake. Therefore, tourism is more important than ever for the country as it recovers from the devastating earthquake.
Visiting Nepal now presents you the chance to combine Voluntourism with an adventure holiday in a stunning landscape (as stated by National Geographic Traveller). The dollars that you spend here will directly or indirectly fund relief efforts.
Moreover, if you are looking to be physically involved, you can also combine adventure with a bit of social service by participating in voluntary work, like the reconstruction of houses, schools, and other relief projects, initiated by various non-governmental organizations and the community people. Your small help can change someone's life for the better.
I guess the above-given reason is enough to consider Nepal as your next destination for the year 2016.
Earthquakes destroy, but not everything….
Travelers around the world must be wondering, why Nepal still is on the list of the top 16 must-see destinations of 2016 (as released by National Geographic Traveller), despite the 25th April 2015's devastating earthquake.
As per the publication's travel experts, despite the destruction caused by the earthquake, Nepal still remains a top destination for culture, cuisine, festive celebration, and places to go.