Annapurna Base Camp Trek Useful Information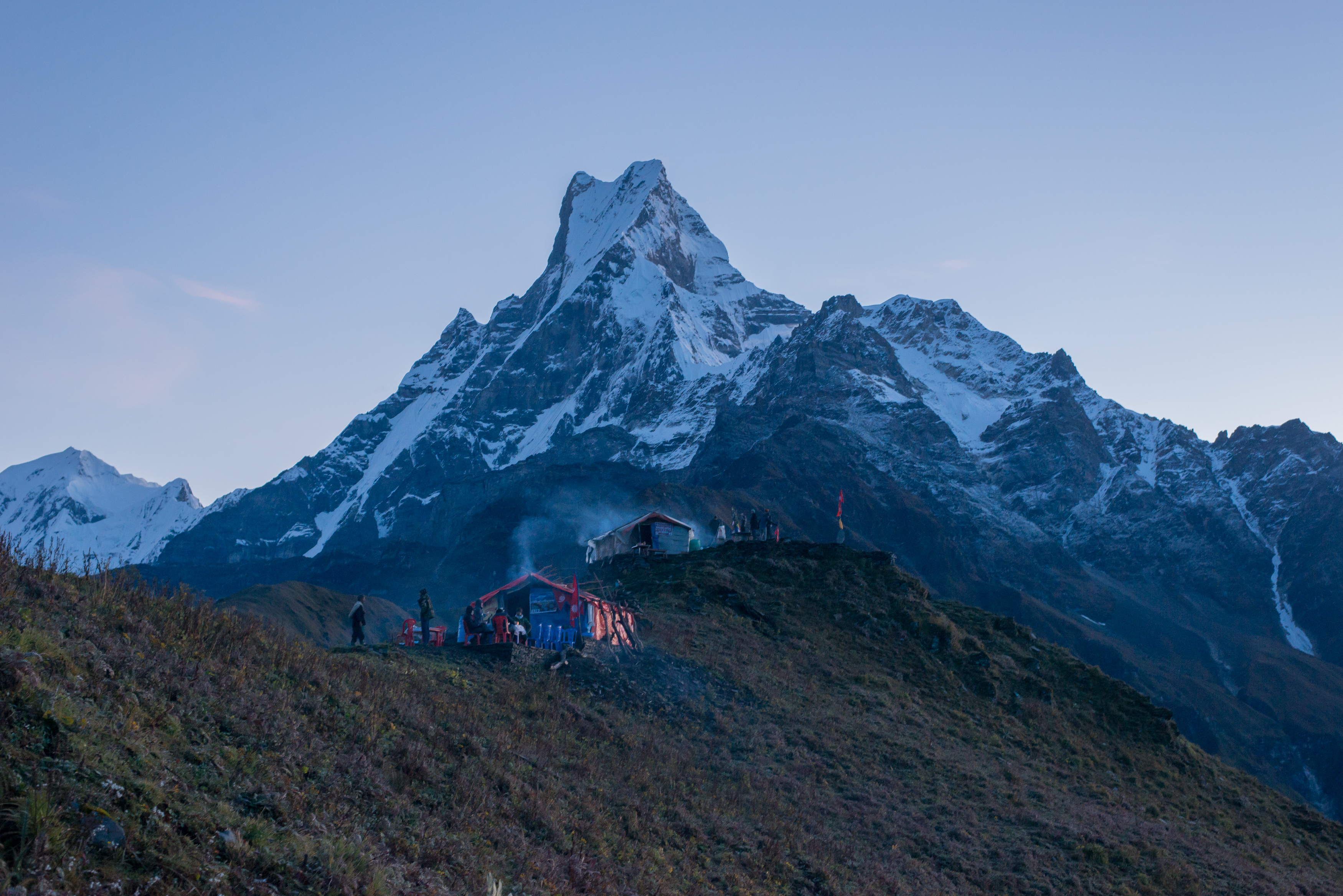 Travel insurance:
If you are planning Annapurna Trek, then you are highly recommended to get travel insurance that covers all possible additional expenses that might result due to various health issues, injuries, or accidents (including air ambulance, helicopter rescue, and other treatment costs).
Your insurance policy should also cover all extra activities that you are planning to undertake, during your stay in Nepal. Death, misplaced luggage, theft and liability, cancellations, medical treatments (hospital charges, cost of the medicine, doctor's fee) as well as repatriation costs should also be included in the policy. Short Annapurna Round Trek takes you above the elevation of 5000m; therefore, the policy should also cover treks that go over 5000m.
Health, fitness, and experience requirements:
The Trekking Around Annapurna Region definitely demands excellent stamina, tough determination, and the best health condition, as some sections of the trek are fairly demanding and some days require 8-9 hours of continuous walking.
Therefore, before planning this trek, we suggest you seek advice, medication, and permission from your doctor. Also, make sure to take expert guidance regarding the necessary guide walks with your local General Practitioner, prior to the Annapurna Trek in Nepal. However, in the absence of a GP, travel clinics can help you with the best advice. 
Although challenging, Trekking Around Annapurna Region doesn't demand any technical skills to plan this trek. However, a few hiking or camping experiences prior to the trek will definitely make this trek easier and more rewarding. Moreover, a few weeks of jogging and exercise is recommended to build up the required stamina, before the trek.
Food and Accommodation:
In terms of food and accommodation, we make sure that we get the best for you. Your accommodation in Kathmandu will be arranged in a tourist standard hotel and in lodges/guest houses/tea houses, during the trek. The rooms, both during the trek and in Kathmandu are booked on a twin-share basis with shared amenities, which requires you to share your room and amenities with another member of a group. However, triple share and single supplement can also be arranged on request. Single supplements are available at extra cost.
The package guarantees a full board meal  (Breakfast, Lunch, Dinner, Tea/Coffee), during the trek, but only breakfast in Kathmandu. During the trek, the meals will be provided from the teahouse menu, which will be fresh and healthy. Usually, typical Nepali food is served, however, on request western food can also be served (subject to availability).
Our attempt while you are on a trek:
Most part of this trek takes you to the remote Himalayan region of Nepal, where communication facilities are very less. Therefore, Amigo Treks and Expedition takes all the responsibility to deliver your message to your family, friend, relatives, or the concerned person.
Our guides are provided with a cell phone and are contacted on a regular basis. You can use the cell phone provided by our guides to send your message to us, which will further be delivered to the respected person.
Also, our guides will make every attempt to follow the planned itinerary; however, it is kindly requested to be flexible in case of changes in the itinerary caused by extreme weather conditions. We can also help you reschedule your international flight (Extra charge applicable) if you need any additional days to complete your trek. We will make every possible attempt to make your trek a 'grand success'.
Why Trek with us?
Amigo Treks & Expedition offers a wonderful opportunity to help you visit those areas, cultures,s, and traditions of Nepal that have never been explored before. Your trip itineraries are fully customized in order to meet the individualized needs and interests of each traveler.
We also partner with local Sherpas and Leaders to help you get the maximum out of the trip. We are highly dedicated and offer years of experience to plan an outstanding adventure trip for you. Customer service is our top priority; therefore, we cater to every possible need of yours during your stay in Nepal be it the food, accommodation, varied destinations, or your communication needs. Despite all these facilities, our best packages are offered at a very competitive rate.
Our legal documents:
Registered under the government of Nepal, Amigo Treks & Expedition is a fully licensed and certified company. Therefore, this company holds complete authority to operate treks, tours, expeditions, hiking, and many other tourism-related services in Nepal, Tibet, and Bhutan. In addition to this, we are also very active members of the following organizations.
Nepal Tourism Board (NTB)Trekking Agents Association of Nepal (TAAN)
Ministry of Finance, Department of Taxation
Company Registration Office, Pvt. Ltd.
Ministry of Tourism and Civil Aviation, Department of Tourism Industry
When should I plan this trek?
Though Nepal can be visited at any time of the year, the best season to plan your trek in the Annapurna region of Nepal is spring and autumn.
Spring – March, April, and May, are the perfect months to plan Short Annapurna Round Trek for these months support us with warm weather, clear skies, good temperature,s, and the best visibility.
Autumn – Mid-September, October, and November, are also the perfect months to plan the Short Annapurna Round Trek, for these months also support us with better visibility, clear blue skies, and excellent trail
Winter – December, January, and February are good months to plan the Short Annapurna Round Trek if you can stand the extreme cold weather.
Summer – Mid-June, July, and August are not the perfect months to plan the Short Annapurna Round Trek as the monsoon rain affects everything that is, trail, weather, temperature as well as visibility.
What should I bring?
Along with warm clothes, you will also need other equipment for sufficient protection of your body. Below is the list of necessary items that you need to pack before commencing your trek.
Head– Hat (with a wide brim), Sunglasses (with UV protection), Sunscreen lotion, and Lip balm
Upper body- T-shirts (2), light and expedition weight thermal tops, Fleece jacket and pullover, Fleece wind-stopper jacket (Optional), waterproof (preferably breathable fabric) shell jacket, down vest/jacket (included)
Hands – Lightweight gloves, heavy-weight gloves/mittens with a waterproof outer shell
Lower body – Underwear (4), hiking shorts (2), lightweight cotton long pants, light and expedition weight thermal bottoms, Fleece or wool pants, waterproof (preferably breathable fabric) shell pants
Feet – Thin, light-wear inner socks (4), thick, warm wool hiking socks (4), hiking boots with spare laces, camp shoes (sneakers and/or sandals), gaiters (only for winter)
Accessories – Sleeping bag rated to zero degrees F (included), a headlamp with spare bulb and batteries, small padlock or combination lock, basic first aid kit, large plastic bags (for keeping items dry inside trek bag), day pack, water bottles (2), hiking pole/walking sticks, small ear plugs
Toiletries – Soap, shampoo, toothbrush, small wash towel
Extras – Cameras with extra batteries and cards, binoculars, light balaclava or warm fleece hat, reading books, trip map/guide book, journal & pen, iPod & travel games (like cards, chess, and backgammon)
Passport and Visa Information:
It is very easy to obtain a Nepal visa. You may either apply for a visa at your nearest Nepalese Embassy/Consulate or Mission offices in your own country or you can buy this upon your arrival at Tribhuvan International Airport in Kathmandu.
To apply for a visa, you need 2 passport-size photographs, Visa fees in US dollars, and your passport that is valid for at least 6 months before the trip. However, nationals of SAARC countries (India, Bhutan, Sri Lanka, Pakistan, Bangladesh, Maldives, and Afghanistan) and China do not require any visa to visit Nepal. A Transit visa for foreign nationalities is only provided for 3 days. Therefore, a visa is required for longer stays. However, for the convenience of foreign nationals, a visa is also provided from the borders listed below:
Tribhuvan International Airport (Kathmandu)
Kakarvitta, Jhapa (Eastern Nepal)
Birgunj, Parsa (Central Nepal)
Kodari, Sindhupalchowk (Northern Border of Nepal)
Belhiya, Bhairahawa (Western Nepal)
Jamuna, Nepalgunj (Mid Western Nepal)
Mohana, Dhangadhi (Far Western Nepal)
Gaddachauki, Mahendranagar (Far Western Nepal)
Tourist Visa Fees:
Transit visa (3 days) – Free of cost
Multiple entries (15 days) – 30 USD or equivalent convertible currency
Multiple entries (30 days) – 50 USD or equivalent convertible currency
Multiple entries (90 days) – 100 USD or equivalent convertible currency
(For more information, please contact the Department of Immigration, Maitighar, Kathmandu.
Tel: 00977-1 4221996/4223590/4222453. You can also download the visa form from  https://www.immigration.gov.np/)