Everest Base Camp Trek Weather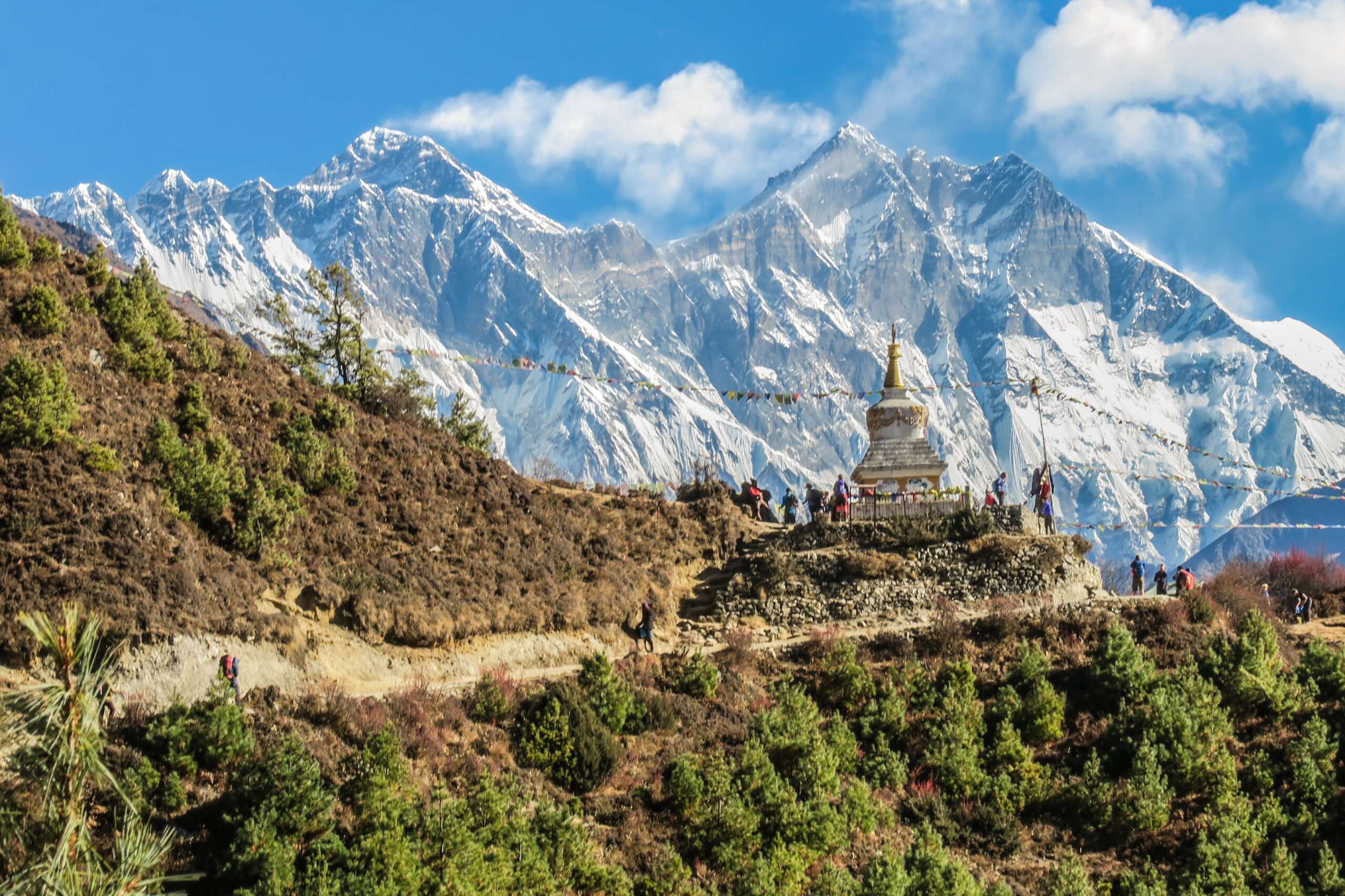 "The problem with Everest Base Camp Trek weather forecasting is that it is correct too often for us to ignore it and incorrect too often for us to rely on it," Patrick Young says. This line describes the weather at Everest Base Camp better than any other.
Yes, the weather at Everest Base Camp, the most unpredictable in the Everest region, cannot be ignored or relied upon. The base camp weather is very changeable due to its location, and it is dependent on a regular northern hemisphere seasonal pattern.
A daytime temperature of 25 degrees Celsius can quickly drop to -20 degrees Celsius. As a result, forecasting the weather in this region is extremely difficult. However, depending on the season, the weather can be somewhat predicted.
Spring, from mid-March until the onset of monsoon, and autumn, from September until the onset of winter, are the most supportive months in Nepal's Everest region.
The day is warm and comfortable, rain is infrequent, the sky is vivid, and the trails, which are accompanied by greenery and chirping birds, are a feast for the eyes and ears. Overall, the weather is very pleasant.
Trekkers can simply walk around in their t-shirts. During these seasons, the trekkers are joined by other trekkers en route, with some heading to the base camp and others returning from there.

Winter, from mid-December to February, is the coldest season at Everest Base Camp. Trekkers will face extremely cold Everest Trekking Weather, which can drop below freezing during the night, high chilling winds (cold enough to cause frostbite), and heavy snowfalls. The average temperature at the base camp is -17 degrees Celsius, especially from mid-December to the end of January.
To endure this weather in winter, one should be well-prepared with fleece and down jackets as well as synthetic insulated waterproof pants.
Monsoon, from June to September, is the month in India that is heavily influenced by the Monsoon. As a result, rain and cloudy days are to be expected on a regular basis.
The trails are slippery during this time of year, the sky is cloudy, and the views of the mountains are also greatly influenced by the rain and cloud. As a result, it would be prudent not to plan a trek to Everest's base camp during this time of year.
Trekking is a recreational activity. It's supposed to be enjoyable. However, if not planned properly, the fun can turn out to be a complete disaster.
One of the most important factors in making your trip a success is the weather. So, let's plan your trip to Mount Everest's base camp for the best time of year. Looking for a trustworthy agent? Amigo Treks and Expedition, a Kathmandu-based trekking agency, can successfully guide you to your destination.