Manaslu Trek Back to Track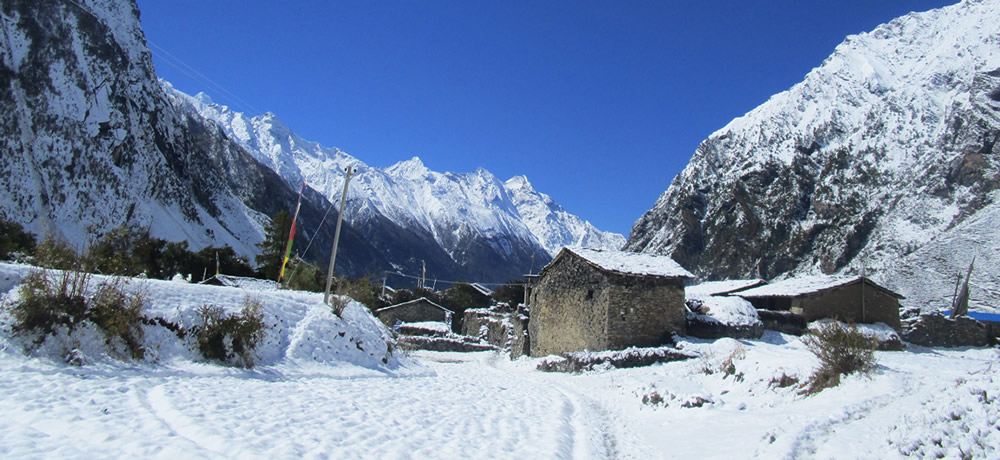 Now, this is what we call a 'Silver Lining Among the Black Clouds'.
We all know that Manaslu and Langtang are one of the major tourist drawcards of Nepal. Every year these destinations draw a big number of trekking enthusiasts to visit Nepal. But, we also know the fact that the recent earthquake has caused massive destruction in both of these destinations.
In addition to this, the landslides following the earthquake have worsened the situation, by blocking the trail. This is definitely heartbreaking news not just for Nepalese, but also for trekkers who were looking forward to trekking these areas, to get closer to the mountains of central and western Nepal. Therefore, the entire tourism industry is experiencing a state of despair.
However, the recent news posted in Republica,  with a headline that reads 'Blocked Manaslu trekking route reopens' has brought back the lost hope in the tourism industry of Nepal. The landslide debris and rubble from Arughat to Philim of the Sirdibas Village Development Committee have been removed, which means almost half of the trail is now back in operation.  
'It took one month for the Nepal Army and the Armed Police force to clear out the blockage'.  This indeed is another good news for both the tourism industry and the people living in this region; because, if the work continues at the same pace the trail will be ready for the upcoming trekking season of this year. Once the trail is ready the other service providers en route like teahouses, restaurants, hotels, motels, and lodges will be ready in no time. And with your arrival, both the industry and the local people will quickly bounce back to normal service conditions.
Now, if you are interested to do Manaslu treks in the fall of 2015, Nepal welcomes you with an open heart. If you have already booked your trip look forward to its completion; however, if you haven't booked one, you better do, because the mountains, hills, trees, rivers, and the people are ready to welcome you and are awaiting your arrival.