How to train for Everest base camp trek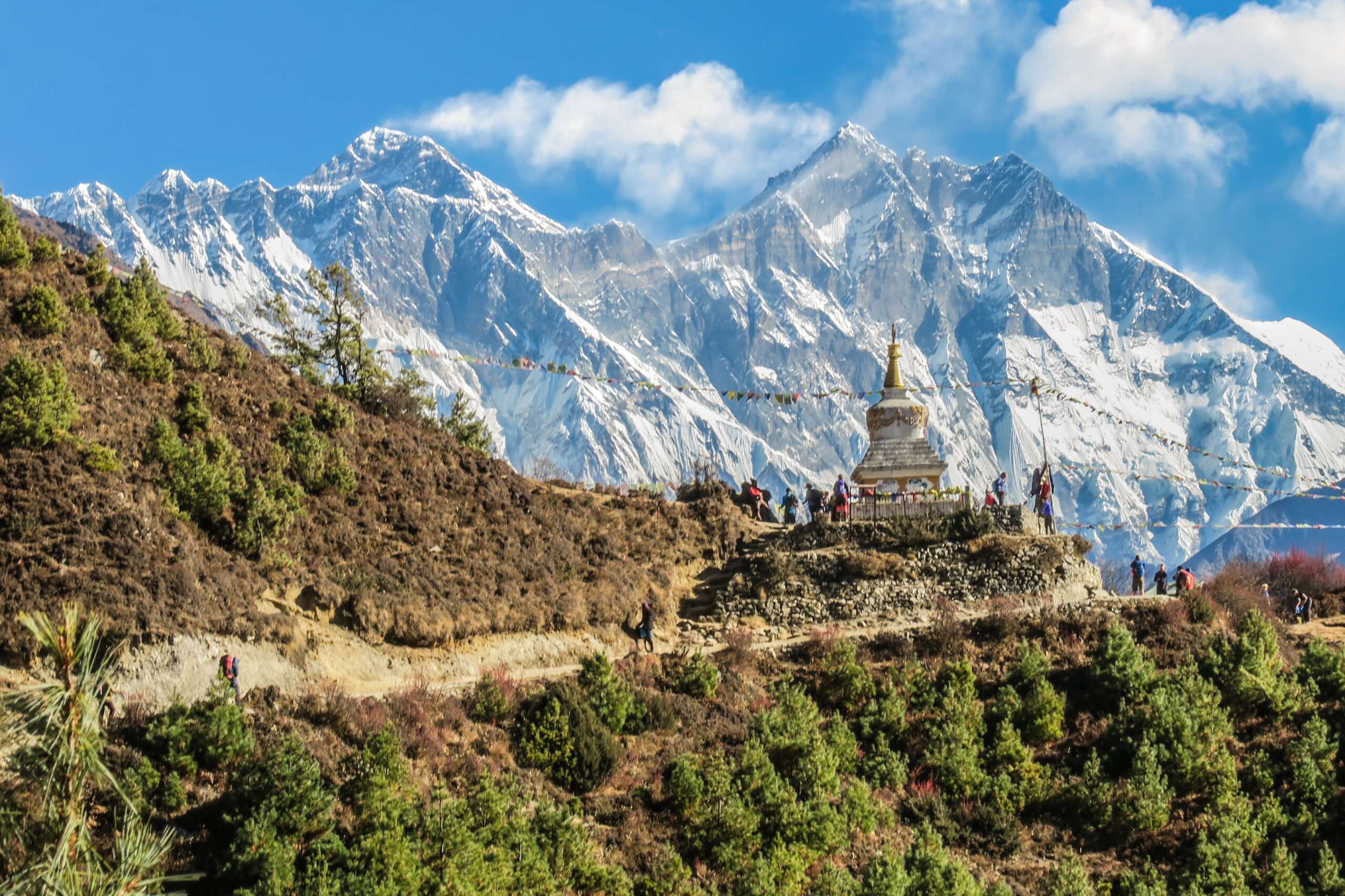 Complete Everest Base Camp Trek Training Guide
For trekkers, walking for 6-7 hours on the Himalayan trail sounds strenuous and difficult. Nonetheless, the entire trek is a spectacular mix of fauna and flora, hills, gorges, ridges, and glimpses of the Himalayan trail. The path to Everest Base Camp is not easy. However, no technical training or prior experience is required, though this will be an advantage for us.
Previous trekking/hiking experience, familiarity with high altitude, and workout will be beneficial during the trek. To prepare for the pressure of covering a long distance in a short amount of time, you should hike up hills and exercise to increase endurance and stamina before booking the trek.
Consistency is essential. Not only for the trek but practicing improving your strength and endurance will benefit you for the rest of your life. Walking incline on a treadmill is an excellent way to begin indoors. Running, cycling, rowing, and swimming are some outdoor activities that will make you sweat.
Here are some calisthenics and workouts that you can do at home to improve your strength and endurance. We recommend doing three sets of 25-30 reps each. Squats and lunges Pull-ups Push-ups Dibs Plank Stretching
Similarly, altitude training is essential. To acclimate to higher altitudes than you are used to, we recommend walking or hiking up hills in your neighborhood. It is critical to understand the importance of walking high and sleeping low while on the trek.
Walking slowly and steadily will also help your body acclimate. Rest days are also essential during the trek. We will not sleep in our beds, but will instead move around and become acquainted with the surroundings and elevation.
Training our mental state is perhaps the most important aspect of training. Asia, and particularly Nepal, is culturally, geographically, politically, and socially distinct from other Western countries.
It must be mentally tough to deal with cultural differences, especially if we have never traveled outside of our country. Similarly, mentally preparing for the entire journey will be required.
Walking for longer periods with only necessities available can be strenuous and mentally taxing. The strongest point you can achieve before beginning the trek is mentally preparing for what will happen.
Are you planning your long-awaited Everest Trekking? Here are some preparation tips to help you stay physically and mentally strong throughout your journey.
Few tips for Everest base camp trek training
Preparation of the Mind
Life in the mountains will bring you back to your roots. Locals in the mountains are drawn to minimalism and simple living in difficult circumstances. Be mentally prepared to accept that you will be living in similar situations throughout your journey.
Although the Everest Region has been celebrated and even commercialized over the years, the conditions are still far from luxurious (unless you choose to travel luxuriously). In the mountains, basic amenities are available. A hot shower, meal options, and WiFi are available in almost every part of the trek.
Nonetheless, living and eating conditions are basic, with few options. If you enjoy being outside, you might not mind the difficult landscapes, slippery/muddy trails, limited showering, and nature calling in the middle of the trek.
However, if you have no prior experience trekking or camping in outdoors, you may need to mentally prepare for these situations. Although there are tea houses along the way, the camping experience will help you understand how to live in confined spaces.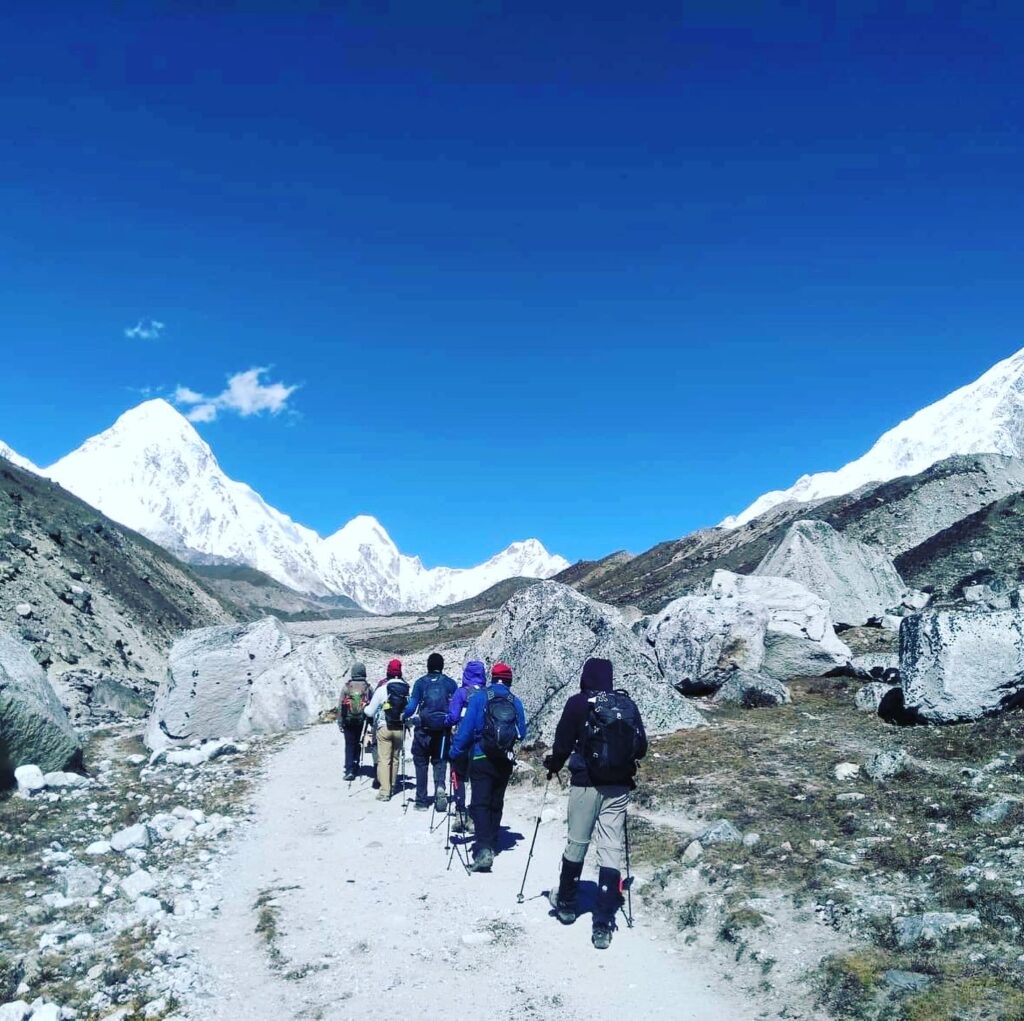 Fortifying cultural shock
Understanding cultural diversity and cross-cultural communication are also important, and it is part of preparing your brain for a cultural shock. From crazy traffic to cows basking in the sun in the middle of the streets, foreign countries may feel out of control, but we must understand how different parts of the world operate. Cultural shock may also occur as we encounter contrasting societal views and ideas, particularly in the villages.
Fitness (Cardiovascular endurance, strength )
Trekking in the Himalayas has become so popular in the Western world that many people overlook the fact that it remains difficult and requires a certain level of fitness. Although the difficulty is moderate, our bodies will become weak as a result of the environment and physical conditioning.
Thus, serious training for 2-3 months before departure for the trek will come in handy during the trek, and you will thank yourself later. Cardiovascular exercises are beneficial for maintaining endurance while climbing/walking 7-8 hours per day. Strength training can help you carry your backpack for the duration of the trek (and you might as well have to carry your partners'!)
Altitude training
Perhaps the most important aspect of the training is preparing for acclimatization. We'll need at least two days to adjust to the altitude. These "rest days" will be filled with hiking and exploring activities to warm up our bodies at that altitude. Hiking for several hours and camping, if possible, is a good way to spend your weekend as training. A typical day on the trek consists of 6-7 hours of uphill and downhill walking. To get there, we must keep up with our pace and keep walking!
Let's talk about food
Nutrition is essential whether you are hiking up to the foothills of Everest or spending your day at home. Proper nutrition and hydration are essential for living a healthy and happy life. You will need to stay on top of your game, especially if you are challenging yourself for the next 2-3 weeks. Give your body fuel in the form of proper nutrients. As you train harder for the trek, pay attention to what your body desires. Moderation is essential.
Here is our advice!
Don't overreach it, but don't understate it either.
Walk, run, climb, eat well, exercise, be mentally prepared, and simply breathe! A positive attitude can make a big difference. Please let us know if there is anything we can do for you. You can contact us at [email protected] or message us in our chat room, and we will respond as soon as possible.