Everest Base Camp Trek Facts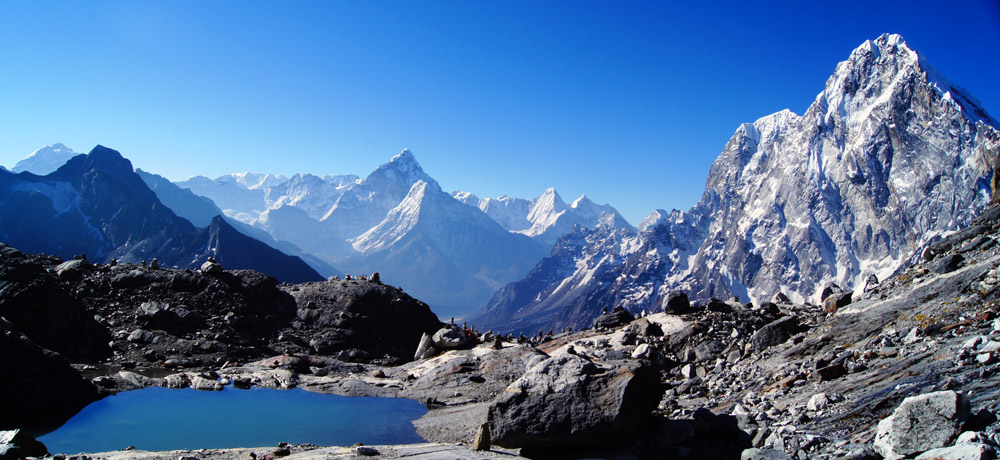 Nepal, often referred to as "A Paradise on Earth" by tourists, is also a dream location for adventure trekkers because it is the birthplace of Mount Everest, the highest mountain in the world.
The contemplative height of Mount Everest has always been effective in capturing the attention of hikers who aspire to reach the highest points on earth.
For those unable to reach 8,848M due to unforeseen circumstances. the Everest Base Camp Trek is the ideal way to fulfill their dream and brag about going to Mount Everest's base camp.
However, it is always a good idea for first-timers to get the facts straight before embarking on this special trip to Nepal.
The fact that Mount Everest can also be climbed from Tibet is largely unknown to the general public. As a result, there are two separate base camps on opposite sides of Mt. Everest. The South Base Camp (5,364) is located in Nepal, while the North Base Camp (5,150m) is located in Tibet. Climbers use these base camps as a base camp while attempting to reach the peak's summit.
For non-climbers, these base camps simply provide an opportunity to get close to the world's highest peak. The south base camp is the most popular and preferred by adventure trekkers because it is pure hiking to the top, whereas the north base camp trekking is on the verge of losing its trekking charm due to vehicular access to the top.
The south base camp via Nepal is located in Nepal's Khumbu region. This region is easily accessible via a 30-35-minute flight from Kathmandu to Lukla.
The trek to base camp begins in Lukla and must be completed entirely on foot until reaching the camp. The Everest base camp trek also takes you to Kala Patthar or Gokyo, which provides breathtaking views of Mt. Everest. The Everest Base Camp trek takes about 12-15 days on average.
Along with the beautiful people settlement, trekkers can also enjoy the areas of Sagarmatha National Park, which is a world heritage site.
The national park is home to numerous plant, bird, and animal species and provides breathtaking views of the surrounding countryside and other towering peaks such as Lhotse, Nuptse, Ama Dablam, and Cho Oyu (all towering above 7000m-8000m).
Everest base camp trek best month
The best months to plan an Everest Base Camp trek are March-May (Spring) and September-Autumn. Trekkers benefit from pleasant weather, warm temperatures, improved visibility, and smooth trails during these months. During this time of year, trekkers can also enjoy important regional festivals.
Winters are bitterly cold, and monsoons are too wet and slippery for climbing, with clouds and fog obscuring the view. However, the weather in this area is very unpredictable, and the climatic conditions can become uncomfortably extreme. As a result, it's best to prepare for the worst before heading to base camp.

The clothing that you will need to bring with you while traveling EBC is determined by the time of year. If you are traveling between May and October, you should bring a woolen jumper, a warm jacket, a windbreaker, and a down jacket.
To keep warm during the winter, fleece sweaters, down jackets with hoods, and down-filled sleeping bags are essential. All year, long-sleeved shirts, thermal underwear, synthetic insulated, waterproof, and breathable pants, and jackets should be worn.
It is a difficult trek that requires excellent stamina; therefore, to plan this trek, one must be physically fit and mentally determined.
To avoid high altitude sickness caused by thinning air, one should also take adequate rest and set aside days for acclimatization, as well as regularly hydrate oneself. In the event of an emergency, helicopter rescue services (at an additional cost) are also available.
During the trek, clean and comfortable lodges and guest houses with basic amenities are provided as lodging. The lodges are available until Gorak Shep, the final overnight stop for trekkers. Breakfast and dinner are both served in the accommodation. Lunch, on the other hand, is usually ordered from a tea house menu, which offers both Nepali and Western cuisine (subject to availability). Everywhere you stop for the night, telephone services are available. High-speed internet is available until Namche Bazaar.
The Khumbu region not only protects Mount Everest, but also the legendary Sherpas, who are well known for their ability to easily conquer heights that are normally out of reach for the average person.
Their genuine hospitality, as well as their culture, tradition, and religion, are distinctive enough to draw culture enthusiasts from all over the world.
These people are expert climbers who have adapted to living at high altitudes. As a result, they can assist you with their climbing expertise. They also have extensive knowledge of the area and the trail and can be hired as a guide or porter to assist you.
The basic trip cost includes lodging and breakfast in Kathmandu, full board during the trek, Kathmandu-Lukla airfare, National park entrance fee, porters and guide service, and trekking permit fees. Any additional expenses incurred during the trek are entirely the responsibility of the trekkers.
You can simply walk up to Everest base camp from Lukla, or take the traditional route via Jiri, which includes Gokyo Lakes as well as the three High passes of Everest. The itinerary can be tailored to your specific needs.
The beauty bestowed by nature, combined with the warm hospitality of the people, makes this destination one of the most sought-after in the world.
There are numerous agencies that can assist you in planning your trek to Everest's base camp; however, it is always preferable to work with local companies.
Amigo Treks and Expedition, a local company in Nepal, can help you plan your next trek to Mt. Everest's base camp at the most competitive rates in town.